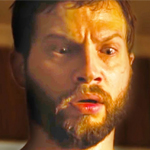 Until now, Leigh Whannell has seemed like James Wan's sidekick. I guess technically he's the creator of SAW, because he wrote the short film, but he's mainly known for co-writing the first three SAWs, DEAD SILENCE and all the INSIDIOUSes. And then he directed INSIDIOUS: THE LAST KEY CHAPTER THREE. But did you know he had it in him to go off on his own and write and direct a ferocious low budget cyberpunk action thriller? Man, why didn't you tell me?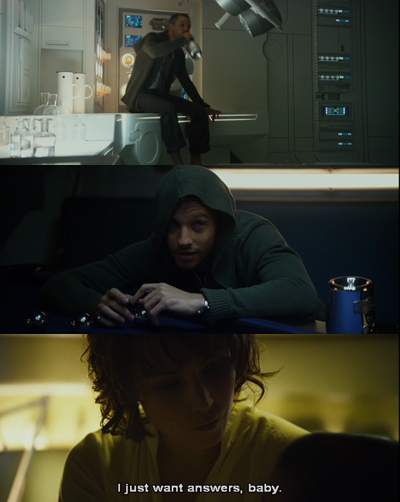 Logan Marshall-Green (from THE INVITATION and Quarry, but I'll always think of him as "I just want answers, baby" from PROMETHEUS) stars as Grey Trace, a simple mechanic who loves listening to Howlin' Wolf records in the garage and working on his Firebird even though he lives in a near future with self-driving cars and cyber implants and shit. (Yeah, I know. But at least they don't say out loud that he's an analog man in a digital world. They just show you visually and then move on.)
Then one night mysterious criminals shoot him and his wife (Melanie Vallejo, the Blue Ranger on Power Rangers Mystic Force), leaving him paralyzed and her dead. Though his house is set up with some pretty sweet robot arms that can prepare food for him, he's miserable and suicidal without his wife or the ability to work with his hands. (read the rest of this shit…)
VERN has been reviewing movies since 1999 and is the author of the books SEAGALOGY: A STUDY OF THE ASS-KICKING FILMS OF STEVEN SEAGAL, YIPPEE KI-YAY MOVIEGOER!: WRITINGS ON BRUCE WILLIS, BADASS CINEMA AND OTHER IMPORTANT TOPICS and NIKETOWN: A NOVEL. His horror-action novel WORM ON A HOOK will arrive later this year.