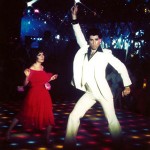 Well from what they tell me "The Punisher" is a Marvel Comics type super hero character. In the comic strip he's a sadistic bastard that goes around "punishing" people. What this means I guess is not spidermanning them with webs or hulking them or whatever, what he does is kill them in horrible painful ways. He does not wear a cape or fly but he wears black spandex and a picture of a skull on his chest. Basically he is the guy from Rolling Thunder as a super hero. Without super powers or a hook hand. Superman's morally questionable co-worker.
Guys who like The Punisher are not guys I can relate to. They like the violence and sadism and revenge aspects. They have a lot of anger in them and they enjoy getting it out. So far so good. But for some reason their idea of a bad motherfucker is a super hero in a comic strip. They think the right guy to get the rage out is a guy who wears a super hero costume. They can't just watch Charles Bronson movies like everybody else, they gotta put the guy in a fucking uniform. That was one of the reasons they hated the earlier PUNISHER movie starring Dolph Lundgren. He didn't wear the uniform. He doesn't count as the Punisher because he wears different clothes. (maybe the movie takes place on laundry day. Huh? Ever thoughta that, asswipes?) (read the rest of this shit…)
VERN has been reviewing movies since 1999 and is the author of the books SEAGALOGY: A STUDY OF THE ASS-KICKING FILMS OF STEVEN SEAGAL, YIPPEE KI-YAY MOVIEGOER!: WRITINGS ON BRUCE WILLIS, BADASS CINEMA AND OTHER IMPORTANT TOPICS and NIKETOWN: A NOVEL. His horror-action novel WORM ON A HOOK will arrive later this year.