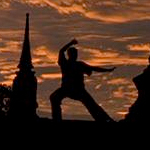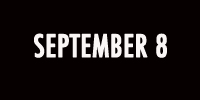 As with LETHAL WEAPON 2 and ROAD HOUSE, KICKBOXER is a classic that I've already reviewed, and I stand by what I wrote about it the first time. But I thought it might be worth revisiting 11 years later, after also writing about its sequels, remake and remake sequel, and in the context of these other '89 movies. It hit some European countries in April and August of that year, and the U.S. on September 8th, making it a good closer to THE LAST SUMMER OF '80S ACTION.
Earlier in the series we had fighting circuit movies from an old Disney live action director (FIST FIGHTER), the World Wrestling Federation (NO HOLDS BARRED), and a guy that did Dorf movies (CAGE). Not surprisingly it was Cannon Films that gave us the season's slickest version of the form, building off the success of BLOODSPORT (1988) for an in my opinion even better vehicle for shiny new splits-doer Jean-Claude Van Damme. I mean that literally, by the way – in the climax the camera really focuses on the reflectiveness of his muscles as an illustration of how ready he is to triumph. (read the rest of this shit…)
VERN has a new action-horror novel out called WORM ON A HOOK! He has been reviewing movies since 1999 and is the author of the film criticism books Seagalogy: A Study of the Ass-Kicking Films of Steven Seagal and Yippee Ki-Yay Moviegoer!: Writings on Bruce Willis, Badass Cinema and Other Important Topics as well as the crime novel Niketown.