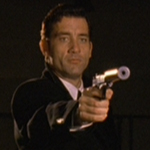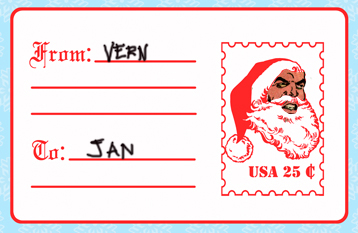 I'LL SLEEP WHEN I'M DEAD is from GET CARTER director Mike Hodges three decades later, and kind of about the same thing, and it's amazing how much of a similar tone it has in such a different era. It could almost be a remake. But not the one with Stallone.
Having starred in CROUPIER for Hodges five years earlier, Clive Owen plays Will Graham, a mysterious beardo guy who lives in a van out in the woods, pissing in a bucket. He has a younger brother, Davey (Jonathan Rhys Meyers, TITUS, MATCH POINT), who still lives in London. He's a guy who goes to parties and sells coke to rich girls. We watch him doing his thing one night and watch somebody else watching him, and we wait for whatever bad somebody to do whatever they're obviously gonna do to him.
VERN has been reviewing movies since 1999 and is the author of the books SEAGALOGY: A STUDY OF THE ASS-KICKING FILMS OF STEVEN SEAGAL, YIPPEE KI-YAY MOVIEGOER!: WRITINGS ON BRUCE WILLIS, BADASS CINEMA AND OTHER IMPORTANT TOPICS and NIKETOWN: A NOVEL. His horror-action novel WORM ON A HOOK will arrive later this year.