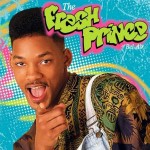 Merrick here…
Van Damme obsessed Vern sent in this review of PURSUIT OF HAPPYNESS. Did you know that Van Damme's CYBORG is actually a defunct sequel to Dolph Lundgren's MASTERS OF THE UNIVERSE movie? The mind reels over the possibilities!
PURSUIT OF HAPPYNESS (the misspelled title really irritates me, but I suppose it's memorable) stars Will Smith, and is written by Steve Conrad (who recently scripted THE WEATHER MAN.) I've always enjoyed Will Smith. Even when he makes schmaltzy movies, his presence is genuine (except for THE WILD, WILD WEST – in which everybody and everything was torturously rotten and disingenuous.) Director Jonathan Mostow (TERMINATOR 3) recently departed Smith's forthcoming TONIGHT, HE COMES…about a superhero who hooks up with a small town housewife… produced by Akiva Goldsman and Michael Mann. It'll be interesting to see how quickly that project jumps back on track. It'll also be interesting to see if they keep that title, given how pornographic it sounds.
But, I digress completely. Here's Vern…
PURSUIT OF HAPPYNESS is actually a pretty good drama/shameless inspirational tale based on an actual guy who was profiled on 20/20 one time. Will Smith stars as Chris Gardner, a dude who, while completely broke, struggles through a highly competitive, unpaid stock broker trainee program. There are 20 people in the program and only one will be chosen to stay at the firm, the others are shit out of luck. I won't give away whether he ends up getting the job at the end. Who knows? Anything could happen. (read the rest of this shit…)
VERN has a new action-horror novel out called WORM ON A HOOK! He has been reviewing movies since 1999 and is the author of the film criticism books Seagalogy: A Study of the Ass-Kicking Films of Steven Seagal and Yippee Ki-Yay Moviegoer!: Writings on Bruce Willis, Badass Cinema and Other Important Topics as well as the crime novel Niketown.