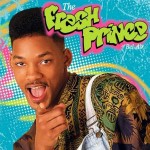 Anybody seen this movie. its probaly pretty old but – I just got out so I haven't seen that many movies, but i just saw men in black at a girl's house and it wasn't that bad. personally i thought it was pretty stupid but there was some funny shit at times. she liked it i think i will ask her if i see her again (probly well, wink).
a couple a comments – number one, the black guy is okay i guess, but i don't think he would last long inside. number two, i guess it was pretty funny at times. the woman, whatserfuck, she looked pretty good.
sorry if this has already been cover – first timer here
–vern
VERN has been reviewing movies since 1999 and is the author of the books SEAGALOGY: A STUDY OF THE ASS-KICKING FILMS OF STEVEN SEAGAL, YIPPEE KI-YAY MOVIEGOER!: WRITINGS ON BRUCE WILLIS, BADASS CINEMA AND OTHER IMPORTANT TOPICS and NIKETOWN: A NOVEL. His horror-action novel WORM ON A HOOK will arrive later this year.