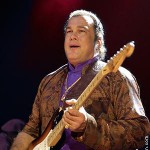 Ahoy, squirts! Quint here with my man Vern and his opinion of the newest cheesefest from Mr. Steven Seagal. If you know Vern, you know you're in for a treat. If you don't, then shame on you, but you've still got a chance to redeem yourself! Read below brother! Vern's got the gospel for ya'!
To Harry and friends:
Shit, it seems like just a few weeks since I saw TODAY YOU DIE. In fact, it just came out last month. But here I am with an early review of another straight to video Steven Seagal picture, BLACK DAWN, which comes out a couple days after Christmas.
Seagal plays Jonathan Cold, "ex-CIA, current freelance operative specializing in covert operations and nuclear weapons intelligence." He seems to be a bad guy because he's hired to bust a guy out of prison and help him acquire the parts for a suitcase bomb. I never got the chance to realize this before but Seagal makes a good bad guy, always standing around, narrowing his eyes and grimacing like a henchman. He should look into that. (read the rest of this shit…)
VERN has a new action-horror novel out called WORM ON A HOOK! He has been reviewing movies since 1999 and is the author of the film criticism books Seagalogy: A Study of the Ass-Kicking Films of Steven Seagal and Yippee Ki-Yay Moviegoer!: Writings on Bruce Willis, Badass Cinema and Other Important Topics as well as the crime novel Niketown.