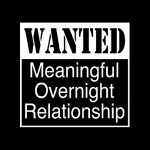 Take one part THE MATRIX, one part FIGHT CLUB, two parts THE MATRIX, one part EQUILIBRIUM (one part THE MATRIX, one part straight to video), and one part THE MATRIX, but not as good, and you have the new motion picture WANTED. James Macavoy (the British Zach Braff) plays an unhappy office drone who out of the blue has his world turned upside down when a super hot asskicking gun babe in leather tells him he's destined to be a super warrior and whisks him off to a secret organization of gun-obsessed rebels who teach him how to bend reality, do super gun tricks and martial arts in various showoffy camera-rotating slo-mo special effects action sequences, killing enemies without feeling bad because they have complete faith in the righteousness of their mission.
But there's no computer world involved so on second thought this is not at all like THE MATRIX in any way. I doubt these filmatists even know about THE MATRIX. This is probaly one of those "yeah, people told me afterwards it was like THE MATRIX, but honestly I never heard of it, it's just a weird coincidence" type deals. Plus Morgan Freeman plays Morpheus instead of Laurence Fishburne. Totally different. 100% new and original creation.
Okay, I have to admit that I somewhat enjoyed this dumb ass movie, but I think I'm still within my rights as an action fan to bust its movie balls, because there are rules. Once again I must refer to my "action movies are like the blues" comparison. In the blues there are traditions, there are standards, you don't have to be shockingly original, you can follow a traditional sound and then put your own spin on it, express yourself from within that framework. But you don't blatantly copy one specific person's unique style. You don't copy Jimi Hendrix's approach to blues, for example, or if Muddy Waters' 'Electric Mud' had caught on you would've looked like an asshole if all the sudden you came out with your acid rock blues album. (read the rest of this shit…)
VERN has been reviewing movies since 1999 and is the author of the books SEAGALOGY: A STUDY OF THE ASS-KICKING FILMS OF STEVEN SEAGAL, YIPPEE KI-YAY MOVIEGOER!: WRITINGS ON BRUCE WILLIS, BADASS CINEMA AND OTHER IMPORTANT TOPICS and NIKETOWN: A NOVEL. His horror-action novel WORM ON A HOOK will arrive later this year.