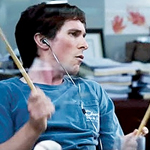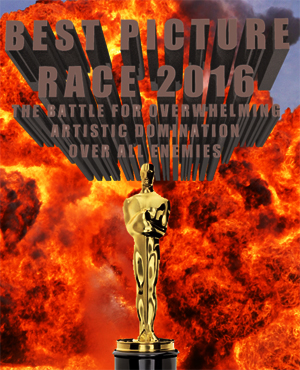 Do you remember the Will Ferrell movie THE OTHER GUYS, how the end credits were a big animated info graphic about the banking crisis? It connected to the scheme by the villains in the movie but seemed jarringly serious at the end of a cop movie parody from the director of ANCHORMAN where Ferrell carries a wooden gun, has an evil pimp alter ego and has a chief played by Michael Keaton who quotes TLC all the time and works a second job at Bed Bath & Beyond. That's why it's not completely out of the blue that its director Adam McKay has made his first non-comedy, THE BIG SHORT, which has been nominated for many awards including Oscars for best picture, director and adapted screenplay. This is not the classic funny-man-yearning-for-respectability-with-corny-Oscar-bait-movie gambit. This is a rage that's been fighting to get out.
Based on the non-fiction book The Big Short: Inside the Doomsday Machine by Moneyball author Michael Lewis, the movie tells the stories of several small-timers and outsiders in the financial world who had the foresight to see that the housing market was built on fraud and was destined to collapse. They figured out a way to basically bet against the banks, who gladly accepted the offers because they believed their own lies. They thought these people were crazy and giving them free money. (read the rest of this shit…)
VERN has a new action-horror novel out called WORM ON A HOOK! He has been reviewing movies since 1999 and is the author of the film criticism books Seagalogy: A Study of the Ass-Kicking Films of Steven Seagal and Yippee Ki-Yay Moviegoer!: Writings on Bruce Willis, Badass Cinema and Other Important Topics as well as the crime novel Niketown.