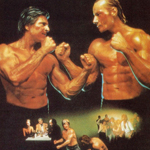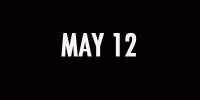 When people think of the summer of '89, it's possible that the first thing that comes to mind is not the movie FIST FIGHTER. And when they think of the movie FIST FIGHTER, it's possible that the first thing that comes to mind is not I am aware of a movie that exists that's called FIST FIGHTER. Yes, this is an obscure one. IMDb says it was released on May 12th (the week when Bon Jovi's "I'll Be There For You" overtook Madonna's "Like a Prayer" as the #1 single) and doesn't list it as a video premiere, but it has no box office data, and it doesn't register on the Box Office Mojo charts. It has only come out on VHS and laserdisc, and not even Scarecrow Video had it last time I checked. But I bought myself a copy a while back after asking david j. moore the best movies he discovered while working on The Good, the Tough and the Deadly, and fortuitously saved it to review until now.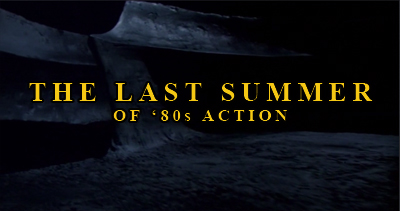 Our hero is a handsome, muscular man with a full head of salt-and-pepper hair, which I greatly respect. Both times I've watched I forgot where I knew this actor from – he's Jorge Rivero (credited as George Rivero), the star of that Lucio Fulci barbarian movie I liked, CONQUEST. He worked primarily in Mexican films from the '60s until as recently as 2014, but was also in Howard Hawks' RIO LOBO with his hero John Wayne, THE LAST HARD MEN with Charlton Heston and James Coburn, and a couple English-language '90s b-movies like this one. Here his stoicism and dry humor remind me a little of Chuck Norris when he's playing one of his nicer, less arrogant characters. A big good looking guy who genuinely wants no trouble, wouldn't try to steal your girl or strut around wearing sunglasses. (read the rest of this shit…)
VERN has been reviewing movies since 1999 and is the author of the books SEAGALOGY: A STUDY OF THE ASS-KICKING FILMS OF STEVEN SEAGAL, YIPPEE KI-YAY MOVIEGOER!: WRITINGS ON BRUCE WILLIS, BADASS CINEMA AND OTHER IMPORTANT TOPICS and NIKETOWN: A NOVEL. His horror-action novel WORM ON A HOOK will arrive later this year.