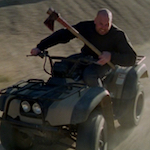 I only managed to do one Slasher Search entry in October of '22, SAVAGE LUST a.k.a. DEADLY MANOR. In that review I mentioned that I didn't know if there was much of anything left that fit the qualifications I was looking for in a Slasher Search title: a slasher or slasher-esque movie, preferably from the subgenre's heyday in the '80s, that has never had much of a reputation or been rediscovered. Over the years I've mostly found these by looking at the dwindling number of titles that are still only available on VHS, but Arrow, Vinegar Syndrome and other great blu-ray labels have diminished that pool even more than I have myself.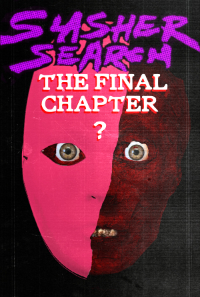 I'd like to thank everyone who encouraged me to continue the series in some form, even if it meant changing the type of titles I cover. I'm happy to hear that there are people besides me interested in spelunking through the splatter, so I'm gonna take your advice. Today I'd like to share with you a selection of no-name slashers of the 2000s I tried out.
I'll start with the one I got the most out of: AXE (2006), a.k.a. AXE – KILLER BIKER GANG, a.k.a. GREED. It is not a remake of AXE (1974), a.k.a. LISA, LISA, though I believe both have people being terrorized by fugitives. This one starts out pairing decent atmosphere with the narrative bluntness of a porno: a couple is making out outdoors on a car seat next to their trailer, the radio they're listening to reports that there's been a prison break, they joke about it for a minute, and just then the escaped prisoners in question walk right up to them.