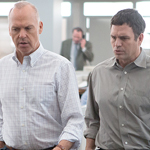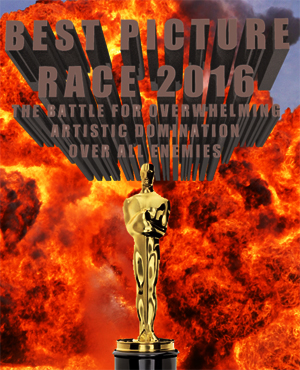 SPOTLIGHT is another one of the best picture nominees. I'd already seen it anyway. It doesn't seem to me like signs are pointing to it as a potential winner, but it definitely feels like your traditional perfectly-good-movie-that-wins-best-picture-and-makes-you-resent-it. Unlike BIRDMAN or ARGO it is not about actors or Hollywood, except in the sense that it allows actors to shine in a big cast with mouthfuls of dialogue. But the appeal is they get to portray professionalism, a courageous Fight Against the System, and a true story about a heavy topic: the massive cover-up of child sexual abuse among Catholic clergy.
It's an ALL THE PRESIDENT'S MEN type deal. The Boston Globe's "Spotlight" team of reporters who do long-term investigative journalism sort of stumble across this thing, an old story that no one paid much attention to that has bigger implications. They talk to victims, look at records, connect the dots, do the math, and start to suspect that the atrocity is much bigger than anyone realized. If it's 3% of priests, let's see, how many priests are in Boston? And 3% of that is… HOLY SHIT, that's too many molesters in my opinion.
They discover lawyers who were involved with settlements between the families and the church. The families were led to believe the church would punish the abusers and getting some money for the kid to live off of would be the best thing to do. Whoops. They just made them move and let them keep working. (read the rest of this shit…)
VERN has a new action-horror novel out called WORM ON A HOOK! He has been reviewing movies since 1999 and is the author of the film criticism books Seagalogy: A Study of the Ass-Kicking Films of Steven Seagal and Yippee Ki-Yay Moviegoer!: Writings on Bruce Willis, Badass Cinema and Other Important Topics as well as the crime novel Niketown.