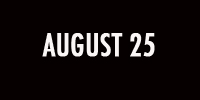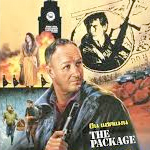 THE PACKAGE is… kind of an action movie from director Andrew Davis. After the better-than-average Chuck Norris vehicle CODE OF SILENCE (1985) and Steven Seagal's debut ABOVE THE LAW (1988) the director put some similar elements into a thriller with Gene Hackman in the lead. Hackman had just done MISSISSIPPI BURNING (which he got Oscar and Golden Globe nominations for) but did not have any black belts in anything, so I'm not sure why he thought he should be in movies?
He plays U.S. Army Master Sergeant Johnny Gallagher, who I assume is respected for his skills, but he seems mostly just beloved for being a great guy. He's introduced arriving for security detail at the site of U.S.-Soviet Union disarmament talks in West Berlin and walking around smiling and saying hi to everybody. (read the rest of this shit…)
VERN has been reviewing movies since 1999 and is the author of the books SEAGALOGY: A STUDY OF THE ASS-KICKING FILMS OF STEVEN SEAGAL, YIPPEE KI-YAY MOVIEGOER!: WRITINGS ON BRUCE WILLIS, BADASS CINEMA AND OTHER IMPORTANT TOPICS and NIKETOWN: A NOVEL. His horror-action novel WORM ON A HOOK will arrive later this year.