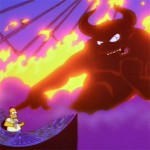 Maybe I mentioned that I've been on a documentary kick. I mean I've been watching the works of documentationists left and right. Not just BIGGIE AND TUPAC, but all the Maysles brothers direct cinema shit, Pumping Iron, Hoop Dreams, you name it. If it's a documentary, and I've seen it, then I've seen it lately. But as great as some of these movies are, only some of them are greater than 2000's Outlaw Award Winning picture AMERICAN PIMP by the Hughes Brothers. This is the definitive pimpumentary, I don't care what you say about PIMPS UP, HOES DOWN it's no AMERICAN PIMP.
The Hughes brothers are identical twin brothers who look the same. Because they are identical twins. Other than that, they seem very down to earth. They got alot of attention very fast with the huge success of their first picture, MENACE II SOCIETY which basically started the whole "young black director makes first low budget movie about life in the hood" thing back in the '90s. They followed that up with the underrated heist/Vietnam movie DEAD PRESIDENTS, which got bad reviews and which they disavow on every subsequent dvd release. (read the rest of this shit…)
VERN has been reviewing movies since 1999 and is the author of the books SEAGALOGY: A STUDY OF THE ASS-KICKING FILMS OF STEVEN SEAGAL, YIPPEE KI-YAY MOVIEGOER!: WRITINGS ON BRUCE WILLIS, BADASS CINEMA AND OTHER IMPORTANT TOPICS and NIKETOWN: A NOVEL. His horror-action novel WORM ON A HOOK will arrive later this year.