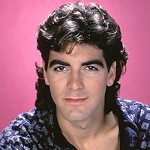 SYRIANA is not the movie about the talking Jesus lion, that's CHRONICLES OF NARNIA. CHRONICLES OF NARNIA is not the one where Vin Diesel says "I haven't smelled beautiful in a long time," that's CHRONICLES OF RIDICK.
Sorry, my man Richard Pryor died this week, so the jokes are awkward. But seriously folks. "Syriana" and "Narnia" sound similar enough, and there are alot of people who space out on movie titles. There's got to be somewhere in this great country of ours where some knucklehead mixed up the names and went into the wrong movie and hilarity ensued. Picture a guy sitting waiting for what he thinks is a political ensemble drama. Thinking, wow, I'm surprised this many kids are interested in global politics. Or vice versa. Get all the popcorn, load all the kids in, wait through the ads and the previews and make the people around you uncomfortable. Shhh, Gunnar, time to be quiet. Skyler, you too. Do you need a time out? And then all the sudden a chubby George Clooney is in the middle east somewhere trying to set up a deal to sell a missile launcher. (read the rest of this shit…)
VERN has a new action-horror novel out called WORM ON A HOOK! He has been reviewing movies since 1999 and is the author of the film criticism books Seagalogy: A Study of the Ass-Kicking Films of Steven Seagal and Yippee Ki-Yay Moviegoer!: Writings on Bruce Willis, Badass Cinema and Other Important Topics as well as the crime novel Niketown.