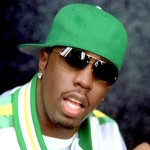 Geez, I shouldn't have put off seeing this movie so long considering it really is my beat. This is kind of a miracle actually. This is the rare DTV movie that could've passed for a low budget theatrical movie. The only thing really holding it back is being a prequel with a different star from the original, which is a real good reason not to release it in theaters. Going straight to video lowers the expectations and makes it only half count as a sequel or prequel, which gives it a better shot at working. And for me it did. Even if you don't go for it I think you will be awed by its competence. This is definitely a landmark in DTV sequelization.
I love the original CARLITO'S WAY, but I haven't seen it in years, so that probaly helps. I never knew this but DePalma's movie was based on the second book in a series. The book was called After Hours, but they didn't want it confused with the Scorsese movie of the same name so they called it CARLITO'S WAY, after the first book in the series. RISE TO POWER is actually adapted from the book Carlito's Way, according to legend. (I haven't read the books so who knows.) (read the rest of this shit…)
VERN has been reviewing movies since 1999 and is the author of the books SEAGALOGY: A STUDY OF THE ASS-KICKING FILMS OF STEVEN SEAGAL, YIPPEE KI-YAY MOVIEGOER!: WRITINGS ON BRUCE WILLIS, BADASS CINEMA AND OTHER IMPORTANT TOPICS and NIKETOWN: A NOVEL. His horror-action novel WORM ON A HOOK will arrive later this year.