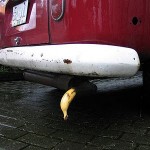 SPOILER ALERT !!
Hey, everyone. "Moriarty" here with some Rumblings From The Lab.
Vern watches this stuff so you don't have to. Remember that.
CI2 by Vern, king of straight to video garbage
So here's the deal friends. The year: 1782. The land: France. An author burdened with the handle Pierre Ambroise Francois Choderlos de Laclos puts the feather to the pulp, or whatever they did back then and over there, and he comes up with a decadent little novel by the name a Les Liaisons Dangereuses. Or Dangerous Liasions, for americans. The novel is about this manipulative gal and the sexual games she plays with this fella Valmont. I'm going to call this gal Catherine Murneaux for the purposes of this piece because that's what they call her in the movies. Not sure about the novel I'm still catching up on some of the Donald Goines and Iceberg Slim books, working my way towards the pre-French revolution works and what not. (read the rest of this shit…)
VERN has been reviewing movies since 1999 and is the author of the books SEAGALOGY: A STUDY OF THE ASS-KICKING FILMS OF STEVEN SEAGAL, YIPPEE KI-YAY MOVIEGOER!: WRITINGS ON BRUCE WILLIS, BADASS CINEMA AND OTHER IMPORTANT TOPICS and NIKETOWN: A NOVEL. His horror-action novel WORM ON A HOOK will arrive later this year.