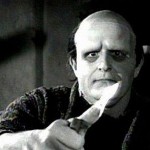 So there I was minding my own business, listening to an interview with Elmore Leonard. Suddenly out of the blue Elmore mentions this book I didn't know about, The Friends of Eddie Coyle by George V. Higgins. He says it was a revelation to him, showed him that you could use profanity in a book and that you didn't have to tell a straight forward story. And he calls it the best crime novel ever written.
So, through the miracle of opening another window, I ordered a used copy of the book before the interview was even over. Much later it arrived, then I read it, then I loaned it to somebody and his car was stolen with it inside and later they found his car and the car thieves didn't take the book with them. Their loss, my gain, because Elmore Leonard was right, it's a hell of a book. Pretty much the first half of the book is all conversations, almost no description. Later some robberies start happening and it turns more into a traditional book. But it doesn't have your normal type of a story here. It's more a portrait of these characters and it kind of shows the complexity of a network of criminals, snitches and cops. And it has a great ear for the dialogue. Higgins I guess was a lawyer before he became a writer, maybe he was around some of these guys. (read the rest of this shit…)
VERN has a new action-horror novel out called WORM ON A HOOK! He has been reviewing movies since 1999 and is the author of the film criticism books Seagalogy: A Study of the Ass-Kicking Films of Steven Seagal and Yippee Ki-Yay Moviegoer!: Writings on Bruce Willis, Badass Cinema and Other Important Topics as well as the crime novel Niketown.