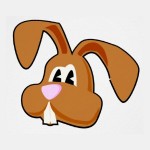 You probaly heard what Vincent Gallo's THE BROWN BUNNY is all about, and so did I. I'm not gonna pretend I didn't know what I was getting into. Obviously I've heard alot about this movie since its notorious debut over there in the Cannes. Most people said it really sucked, it sucked the big one. They said Academy Award nominee Chloe Sevigny really blew it by being in this one. Doesn't matter if she did a good job, they said, because this movie really blows. They had a real hard time swallowing it. A real long, hard time. Also there is a blow job at the end I guess.
Gallo plays Bud Clay, a streetwise motorcycle racer who has just finished a fierce competition in New Hampshire. Now he has to get back to L.A. to have his bike tuned up by Renaldo (sort of his Q or Whistler), and only one thing can stop him: pining. He misses his former girlfriend Daisy (Chloe Sevigny) and he's on a mission to find her. The mystery leads him on a deadly trail from Daisy's parents house, to a pet shop, to a gas station, to a hotel, to another hotel, to Las Vegas, to another hotel, etc. Mostly down streets though. When I say "deadly," by the way, I mean "boring." (read the rest of this shit…)
VERN has been reviewing movies since 1999 and is the author of the books SEAGALOGY: A STUDY OF THE ASS-KICKING FILMS OF STEVEN SEAGAL, YIPPEE KI-YAY MOVIEGOER!: WRITINGS ON BRUCE WILLIS, BADASS CINEMA AND OTHER IMPORTANT TOPICS and NIKETOWN: A NOVEL. His horror-action novel WORM ON A HOOK will arrive later this year.