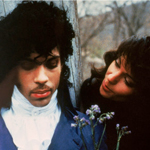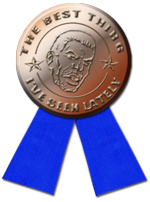 "Ladies and gentlemen… The Revolution!"
Those are the first words spoken in PURPLE RAIN, and that dude knew what he was talking about. The 1984 rock 'n roll landmark opens with a bravura 8-minute sequence in which Prince and the Revolution – playing a band called The Revolution led by a musical genius named The Kid – perform "Let's Go Crazy" at the 1st Avenue & 7th Street Exit. That's a legendary Minneapolis club that still exists but of course is most famous as the place where Prince got his start. This scene, and this whole movie for that matter, are amazing because they capture Prince at the very height of his genius and his cool, playing what is now known as one of the greatest albums ever, full of classic hit after classic hit… but he's playing the underdog. At the time it was just "the PURPLE RAIN soundtrack," released a month before the movie. He's peak-Prince and yet in this story he's not blowing away stadiums of religiously devoted fans, as he'd do in real life from that year to today. Instead he's just one of the acts playing a medium sized club, and not even the favorite of club owner Billy Sparks. Billy says the Kid's not bringing 'em in like he used to. He's thinking of dumping him.
(Are you a fucking idiot? Are you hearing this song that he's playing? What the fuck are you thinking?)
Throughout the song, director Albert Magnoli (STREET KNIGHT) and his co-editor Ken Robinson rhythmically cut in other elements to set the scene: face-painted clubgoers licking each other, chief rival Morris Day preparing to come in and play after him, rolling in with a long coat and driver/assistant Jerome. But this is the only time in the movie where we'll see Morris's humble home life. He gets ready in a small, cluttered apartment. Later he brags about a brass waterbed. He's fronting. The movie is full of little sad details like this, because these are all the people "gathered here today to get through this thing called life." (read the rest of this shit…)
VERN has been reviewing movies since 1999 and is the author of the books SEAGALOGY: A STUDY OF THE ASS-KICKING FILMS OF STEVEN SEAGAL, YIPPEE KI-YAY MOVIEGOER!: WRITINGS ON BRUCE WILLIS, BADASS CINEMA AND OTHER IMPORTANT TOPICS and NIKETOWN: A NOVEL. His horror-action novel WORM ON A HOOK will arrive later this year.