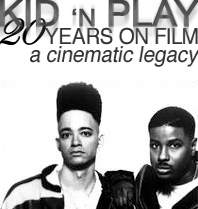 You know how nowadays everybody wanna talk like they got somethin to say, but nothin comes out when they move their lips, just a bunch of gibberish, and motherfuckers act like they forgot about Dre? And this despite the widespread recognition of Dre Day, and everybody's celebratin? Well, that must be tough for Dre, but it's even worse for Dré.
Dr. Dre – title abbreviated, name spelled with an 'e', not an 'é' – is the famous producer/rapper, the genius behind NWA, discoverer of Snoop and Eminem, headphone consultant, Dr. Pepper advocate. He still produces, is still highly respected despite unleashing 50 Cent, appears on commercials all the time but somehow still has a mystique about him. He recently released a song from the album he's been working on for ten years, so he's on the cover of magazines and people are really believing it'll come out in February. And plan to buy it. Most rap careers don't last as long as just the time people have been anticipating this one album by Dre.
Meanwhile Doctor Dré – title spelled out in full, name spelled with a little wavy thing above the 'e' – you could definitely make a strong argument that motherfuckers weren't acting, they sincerely had forgotten about that particular Dré. (read the rest of this shit…)
VERN has been reviewing movies since 1999 and is the author of the books SEAGALOGY: A STUDY OF THE ASS-KICKING FILMS OF STEVEN SEAGAL, YIPPEE KI-YAY MOVIEGOER!: WRITINGS ON BRUCE WILLIS, BADASS CINEMA AND OTHER IMPORTANT TOPICS and NIKETOWN: A NOVEL. His horror-action novel WORM ON A HOOK will arrive later this year.