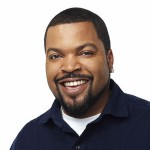 I really don't have much to say about this movie, so instead I will rail against our modern consumerist society. thanks for your understanding.
I really feel old when I show up to a movie 10 or 15 minutes early. Sure I like to think I'm young in the heart and all that shit, but I still remember when moviegoing was a pleasant experience. Sure I am thankful for the innovations of digital sound and automatic ticket machines. But it's time to dump the rest of the cineplex baggage. These chains are all going chapter 11 anyway, why not jettison the extra weight?
So I walk in there, the old man, and I let this CD pretending to be a radio station introduce me to the latest contemporary R&B products. I'm pretty sure they have a camp somewhere where they raise these kids to groom them into soul-less, personality-less test tube warblers with prefabricated sexuality. They keep them naked in cages until the cameras are ready, then they throw each of them a plastic bag containing 1 (one) wireless microphone headset (does not work), 1 (one) pair white leather pants (low riding), one (1) $200 boutique t-shirt (one sleeve only), and 1 (one) rhinestone cowboy hat. (read the rest of this shit…)
VERN has been reviewing movies since 1999 and is the author of the books SEAGALOGY: A STUDY OF THE ASS-KICKING FILMS OF STEVEN SEAGAL, YIPPEE KI-YAY MOVIEGOER!: WRITINGS ON BRUCE WILLIS, BADASS CINEMA AND OTHER IMPORTANT TOPICS and NIKETOWN: A NOVEL. His horror-action novel WORM ON A HOOK will arrive later this year.