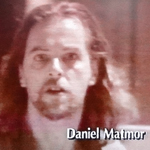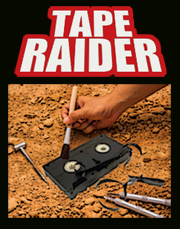 After being so fascinated by that weird movie I reviewed last week, URBAN JUNGLE a.k.a. HOMEBOYZ II: CRACK CITY, obviously I had to see what else writer-director Daniel Matmor had done. He wrote Tobe Hooper's NIGHT TERRORS and he has a story credit on a 2007 Kim Coates movie called KING OF SORROW, but his only other directorial work is this cheap rape-revenge movie BUFFALO HEART: THE PATH OF DEATH from 1996.

Buffalo Heart (Buffalo Child, "Pawnee #1," DANCES WITH WOLVES) is camping out one night singing traditional Native American songs to his daughter (Autumn Blessing) when this group of six belligerent drunk assholes (some of them off duty cops) approach saying racist shit about welfare and war dances and then attack them for no reason. Matmor himself plays Jerimiah, whose face we see in close up as he rapes the little girl (fortunately you can tell that the young actress is not really in the scene). After he accidentally kills her they shoot her dad, bury both in a shallow grave and swear not to ever discuss what happened "even amongst ourselves." (read the rest of this shit…)
VERN has been reviewing movies since 1999 and is the author of the books SEAGALOGY: A STUDY OF THE ASS-KICKING FILMS OF STEVEN SEAGAL, YIPPEE KI-YAY MOVIEGOER!: WRITINGS ON BRUCE WILLIS, BADASS CINEMA AND OTHER IMPORTANT TOPICS and NIKETOWN: A NOVEL. His horror-action novel WORM ON A HOOK will arrive later this year.