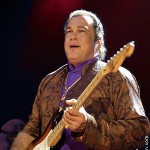 SPOILER ALERT !!
Hey, everyone. "Moriarty" here with some Rumblings From The Lab.
Wow. Bob and David are everywhere right now, and it sounds like they're having a great time. I still don't know if I'm going to be able to get into the insane benefit show they're part of in a few weeks, and I missed this. Still, if we had to have anyone cover it for us, thank god Vern was the one who went. You'll see why when you read this…
Boys–
I know how you feel about film festivals. You're for them, right? I think one of you said you were. I've seen a couple good pictures at the Seattle International Film Festival but that's about it for me. Until today, when I decided to venture south to the Olympia Film Festival. And I'm real glad I did.
Usually I avoid Olympia. I know it's our state capital, it once had a fine brewery and they got lots of college kids who brag because the rock band Sleater-Kinney was named after a street they still have near there. But I mean come on. The street isn't even that good. In the downtown area the buildings are too far apart, and everything is closed. At least on Sunday. Anyway today they finally got a reason for me to go there: ON DEADLY GROUND. (read the rest of this shit…)