Editor's Note:We first encountered Vern on the Usenet movie newsgroups, and from there onto his web "sight," Then fuck you jack: the Life and Art of vern where we've spent countless hours reading his insightful film reviews and laughing our asses off. And, God forbid, learning something about the films of cinema.
Recently, Vern has collected some of the best of his reviews into his first book, "5 On the Outside: Vern's Writings on the films of Cinema." He's a frequent contributor to the Ain't It Cool News web site, and between these various outlets, he's been picking up lots of new fans. Guillermo Del Toro, writer/director of The Devil's Backbone and Hellboy, says, "Written in head-spinning Vern-acular prose, these reviews will have you rolling on the floor with laughter and, with lightning-bolt speed, provoke demolishing insights into the films they address. Equal parts HELL'S ANGELS and Pauline Kael, Vern is a National Treasure!!!" We couldn't agree more.
After having temporarily lost his liberty in the correctional system, Vern tells us "I got out in august '99 and since then have been 100% clean and sober as well as i do NOT get involved in crime and negativity. My love now is Writing, watching movies and getting blown out of my fucking mind high on life." He's been catching up on all the films he missed while incarcerated, but somehow James Bond had kept off his radar. We at HMSS decided to correct that oversight, and asked Vern to take a look at a couple of our favorite 007 pictures.
Here's Vern's report…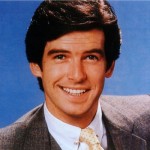 It wasn't my idea to be here. I don't belong here. I don't know what I'm talking about. I'm gonna get eaten alive. But Tom Zielinski and Paul Baack thought it would be funny to get me – a Bond-ignorant action movie fan who once called 007 "a fucking baby" — to review Thunderball and GoldenEye. So here goes nothing.
First, the backstory. My disparaging comments about Mr. Bond came in the form of a review for Die Hard 2. In the review I called Bruce Willis's character John McClane "the working man's James Bond" and compared and contrasted him to 007. My argument was that Bond was a spoiled rich boy among action heroes. Bond gets an Astin Martin that shoots missiles, McClane has to borrow his mother-in-law's beater, and it gets impounded. That kind of thing. Tom and Paul had written me a lot of nice emails, and I felt bad that I had been so harsh to their favorite fictional character. So when I was putting together a collection of my reviews, I thought it would be a nice addition to the book if they would write a rebuttal to the review. They graciously did me that favor, which brings us to today, when I owe them one. (read the rest of this shit…)