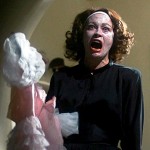 This movie stars Steve McQueen as a bank robber, which automatically makes it worth seeing. And this is a good movie. But to be honest it doesn't live up to its reputation or its potential. I know that Steve McQueen, like me, was someone who often could be spotted out and about striving for excellence. So I don't think he would have a problem with me holding him to a high standard of achievement.
The first thing you'll notice about the movie is that it's very stylish. The opening and various other scenes use split-screen up the wazoo, splitting the screen into something like six different little boxes to show the different people intersecting for a heist. The cinematographer is Haskell Wexler (see TELL THEM WHO YOU ARE above for more on him) so despite all the showoffery in the editing alot of the footage is very handheld, documentary looking, like you're there. Alot of the scenes are just dialogue-free footage of Steve McQueen as Thomas Crown fucking around. For example he flies in a glider or drives around really fast in a dune buggy. The dune buggy footage is pretty spectular, it seems like he's about to flip over at any moment and you can't help but notice he's got no roll bars above his head. (read the rest of this shit…)
VERN has been reviewing movies since 1999 and is the author of the books SEAGALOGY: A STUDY OF THE ASS-KICKING FILMS OF STEVEN SEAGAL, YIPPEE KI-YAY MOVIEGOER!: WRITINGS ON BRUCE WILLIS, BADASS CINEMA AND OTHER IMPORTANT TOPICS and NIKETOWN: A NOVEL. His horror-action novel WORM ON A HOOK will arrive later this year.