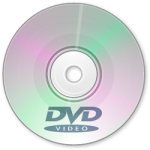 Yeah I know, this Iraq deal is getting even worse but let's just take one fuckin column to talk about what I used to talk about, the movies.
This month has been hard on the wallet not just because of the economy but also because of numerous high quality dvd releases of important films of Badass Cinema. Today I will take some time to review a few of those dvds.
First of all we got my pick for the best movie of the year so far, BLADE II. I feel I have already written enough about the many fine qualities of this picture so I will focus this review only on the many fine dvd extras brought to you by one of our best directors, Mr. Guillermo del Toro. This is a part of the "New Line Platinum Series" which I have come to know and trust as a series of dvds with extra material above and beyond your "theatrical trailer" or your "chapter stops" or even your "weblinks." (Does anybody really have a DVD-ROM drive? And if so, do they really need a dvd to figure out how to find the web site for BONES?) BLADE II is no exception, in fact it has even better extras than BLADE I. (read the rest of this shit…)
VERN has been reviewing movies since 1999 and is the author of the books SEAGALOGY: A STUDY OF THE ASS-KICKING FILMS OF STEVEN SEAGAL, YIPPEE KI-YAY MOVIEGOER!: WRITINGS ON BRUCE WILLIS, BADASS CINEMA AND OTHER IMPORTANT TOPICS and NIKETOWN: A NOVEL. His horror-action novel WORM ON A HOOK will arrive later this year.