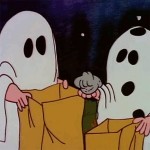 Hey, everyone. "Moriarty" here with some Rumblings From The Lab.
Sounds like Vern got cheated out of a screening of BATTLE ROYALE, and maybe that's a good thing. He's a reformed man after being a guest of the state, but who knows what'll happen when you lay bare the blackest heart of man against man. I'd much rather be in a theater with Vern during a warped little character flick like GHOST WORLD, Terry (CRUMB) Zwigoff's adaptation of the Daniel Clowes comics. I can't wait to see this, and thanks to the always-appreciated efforts of Vern, we're getting a little early peek…
This is a story about an individual named Vern who is standing in an alley outside of the Egyptian theater in Seattle, Washington where the world premiere of a movie is about to take place. There is a line around the building and I'm standing next to this dumpster that smells like piss and I'm thinking, this must be the line for Battle Royale. Battle Royale is this movie everybody's talking about. It's this week's Chopper. (read the rest of this shit…)
VERN has been reviewing movies since 1999 and is the author of the books SEAGALOGY: A STUDY OF THE ASS-KICKING FILMS OF STEVEN SEAGAL, YIPPEE KI-YAY MOVIEGOER!: WRITINGS ON BRUCE WILLIS, BADASS CINEMA AND OTHER IMPORTANT TOPICS and NIKETOWN: A NOVEL. His horror-action novel WORM ON A HOOK will arrive later this year.