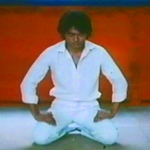 "I see you're running out of Oriental tricks."
Director/star John Liu followed up his directational debut AVENGING NINJA/ZEN KWUN DO STRIKES IN PARIS with SHA SHOU YING, which has also been called MADE IN CHINA and according to some sources KUNG FU EMANUELLE, but that might be some confusion with the previous one which I have been told has an EMMANUELLE related title. Anyway, I rented it as NINJA IN THE CLAWS OF THE C.I.A., an appropriate followup to AVENGING NINJA since once again he is not playing a ninja. He does toss a throwing star into a guy's hand, though. Still, a non-ninja movie like this being included in "The Ultimate Ninja Collection" DVD series seems questionable in my opinion just my two cents.
But at least it's true that he's in the claws of the C.I.A. So the title is based partly in truth. (read the rest of this shit…)
VERN has been reviewing movies since 1999 and is the author of the books SEAGALOGY: A STUDY OF THE ASS-KICKING FILMS OF STEVEN SEAGAL, YIPPEE KI-YAY MOVIEGOER!: WRITINGS ON BRUCE WILLIS, BADASS CINEMA AND OTHER IMPORTANT TOPICS and NIKETOWN: A NOVEL. His horror-action novel WORM ON A HOOK will arrive later this year.