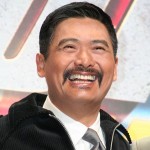 Well god damn here's an action picture like I've NEVER seen. This is a must see for ANY action fan and I am not fucking joking. I mean you don't have to see Payback, you don't have to see Die Hard with a Vengeance or any of these other movies I talk about but in god and mary's sweet name of christ jesus, you OWE it to yourself and to the lord to see this chinese picture Hard Boiled.
I mean don't get me wrong I like the van dammes and what not but this is on a whole other plane flying way up in the sky. It will forever change what you expect from an action picture in my opinion although I only saw it this afternoon so what the hell do I know. But it is to shootout movies what Godfather is to mob movies or Jaws is to shark movies. Don't take this the wrong way but it is such a leap ahead it is like die hard times ten. It is WAY, and I mean WAY more violent than anything you will see in the US of A but at the same time the characters and story plot are far more developed. (read the rest of this shit…)
VERN has been reviewing movies since 1999 and is the author of the books SEAGALOGY: A STUDY OF THE ASS-KICKING FILMS OF STEVEN SEAGAL, YIPPEE KI-YAY MOVIEGOER!: WRITINGS ON BRUCE WILLIS, BADASS CINEMA AND OTHER IMPORTANT TOPICS and NIKETOWN: A NOVEL. His horror-action novel WORM ON A HOOK will arrive later this year.