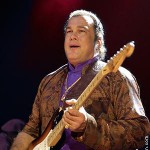 Hi, everyone. "Moriarty" here with some Rumblings From The Lab…
No hot air balloons in this one. At least, not to the best of my knowledge. But who cares what it's about? I'll take any opportunity to read a review by Seattle's finest film analyst, the one and only Vern:
Boys –
Well I think it's been a real good movie summer so far with RETURN TO THE MATRIX and THE AMAZING HULK and CHARLIE'S ANGELS GO FULL THROTTLE and JOHN ASHCROFT VS. THE X-MEN and etc. But now we're at that crossroads of summer where it could go either way. Now it's the more iffy movies and the sequels you're not sure you want or you know for sure you don't want. Okay, sure, people always wanted TERMINATOR 3 but did they want it if it had to be directed by the guy who made that submarine movie that they never bothered to see, even though they heard Bon Jovi got his head chopped off? A more extreme case is BAD BOYS PART 2. Oh yeah, I always wanted to revisit those great characters, officer (insert will smith's character name) and officer (guy from big momma's house). It will be great to find out what has happened to them since that bank robbery, murder, drug deal, kidnapping or whatever the fuck it was that they stopped back in that other movie. I wonder if they still like to sing the theme song from "COPS", which was already a dated reference when the first movie was made like TEN FUCKING YEARS AGO. Maybe this one will be more up to date and they'll get some Judge Ito jokes in there. Maybe throw in a "Is that your final answer?" (read the rest of this shit…)
VERN has been reviewing movies since 1999 and is the author of the books SEAGALOGY: A STUDY OF THE ASS-KICKING FILMS OF STEVEN SEAGAL, YIPPEE KI-YAY MOVIEGOER!: WRITINGS ON BRUCE WILLIS, BADASS CINEMA AND OTHER IMPORTANT TOPICS and NIKETOWN: A NOVEL. His horror-action novel WORM ON A HOOK will arrive later this year.