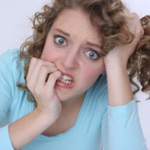 As you all know Mr. David Fincher is one of the best young filmatists we have. Somehow he made a giant leap from being a madonna video director and the guy who did Alien Part 3, to being DAVID FUCKING FINCHER. This is his followup to 1999 Outlaw Award Winner for Best Fuckin Picture FIGHT CLUB which in itself was the followup to THE GAME which you must admit is one of the best american thrillers of the past ten years if not the past 100 years of Cinema. thanks for agreeing.
PANIC ROOM is a lesser work from Mr. Fincher but still a worthy one. It won't be the NORTH BY NORTHWEST in his filmography but you'll still want to pull it out every once in a while like you do ROPE. Which come to think of it I watch more than NORTH BY NORTHWEST anyway. What's the deal with that man.
It's a simple set up for a taut thriller type deal. Jodie Foster and young daughter buy new house, in house is reinforced concrete bunker with video cameras in case of home invasion, that night there is home invasion, Jodie and daughter are in panic room, but home invaders want in because money is in there. what will happen? nobody knows. Suspense! (read the rest of this shit…)
VERN has been reviewing movies since 1999 and is the author of the books SEAGALOGY: A STUDY OF THE ASS-KICKING FILMS OF STEVEN SEAGAL, YIPPEE KI-YAY MOVIEGOER!: WRITINGS ON BRUCE WILLIS, BADASS CINEMA AND OTHER IMPORTANT TOPICS and NIKETOWN: A NOVEL. His horror-action novel WORM ON A HOOK will arrive later this year.